There are several key pieces of evidence used to prove or disprove sexual assault in Ontario, but not all evidence will be admissible in courts. For example, any evidence used to suggest that a victim's sexual activity makes them less credible or more likely to consent to sex with the defendant is presumptively inadmissible. The defence cannot introduce such evidence relating to a victim's sexual history, even if it is intended for a different purpose.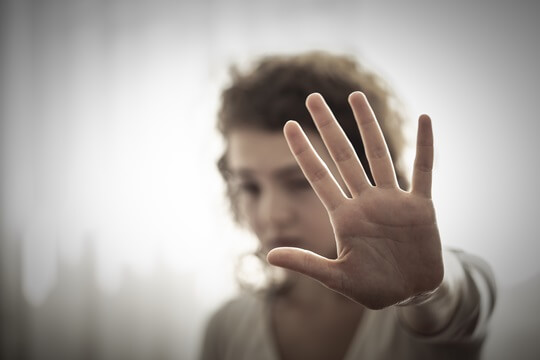 How Rape Shield Laws Affect Your Sexual Assault Defence Case
In the past, a victim's sexual history could be discussed extensively at preliminary inquiries and trials. In order to encourage reporting of sexual assaults, Parliament enacted the "rape shield law" in 1982, outlined in Sections 276 and 277 of the Criminal Code of Canada. The law essentially prevents a victim's sexual history from being used against them. Under the law, testimony of prior sexual activity cannot be used in court proceedings except under very specific circumstances.
Under the rape shield law, evidence of sexual history cannot be used to support an inference that:
By reason of the sexual nature of past activity, the victim is more likely to have consented to the sexual activity that forms the basis of the charge.
The victim is less worthy of belief based on the nature of past sexual events.
There is an exception to this rule, albeit a narrow one. Evidence of prior sexual behaviour might be allowed only if it meets three specific criteria:
It involves specific instances of sexual activity.
It is relevant to an issue at trial.
It has significant value as proof in the case, and the value outweighs the danger of prejudice to the proper administration of justice.
What Evidence Can Be Used in Sexual Assault Trials?
It's important to note that evidence of an accuser's sexual history is extremely limited in order to avoid a miscarriage of justice. In the past, these questions were largely based on two stereotypes, called the "twin myths:" that a sexually-experienced woman is a less credible witness and/or that a sexually-experienced woman is more likely to have consented to sexual activity with the defendant. In order to have merit, evidence before the court cannot rely on the "twin myths" or attempt to reinforce these assumptions before a judge or jury.
In order to prevail, you will have to rely on:
Physical evidence. Physical evidence is important in cases where the victim and the accused dispute whether a sexual act actually took place. DNA evidence (such as hair or bodily fluids) could form part of your defence in this case. For example, traces of DNA from multiple people at the scene of the incident could help disprove the identity of the attacker.
Testimony. Witness testimony is often the most powerful evidence in sexual assault or childhood sexual abuse cases. The victim, the accused, witnesses at the scene, and other potential participants may all take the stand to present evidence at trial. Expert witnesses may also be called to testify to explain the technical details of any physical or medical evidence. As the accused, you have the right not to testify under the Canadian Charter of Rights and Freedoms. Your lawyer will decide whether it's in your best interests to give testimony based on the facts of your case. The accused will often testify at their sexual assault trial with a view to establishing that sexual activity did not take place or that the alleged victim consented to sexual activity or that the accused had an honest but mistaken belief that the complainant consented.
Phone recordings. A video recording or phone tracking system could prove that you were not at the scene when the incident happened, while written correspondence between you and the victim (such as emails and texts) can help the jury determine whether consent was given.
Let Us Help You Protect Your Future
A sexual assault conviction can have a serious impact on your career, your freedom, and your reputation. At Kruse Law, our team of experienced sexual assault defence lawyers includes several former prosecutors, giving us the benefit of knowing what works on both sides of the courtroom. Contact us today to set up your free case review and learn how to minimize the effects of criminal charges on your life.
Contact Us
Complete the form below to get a free meeting and quote.